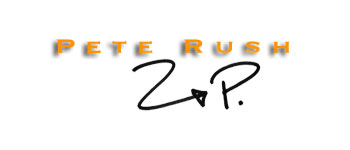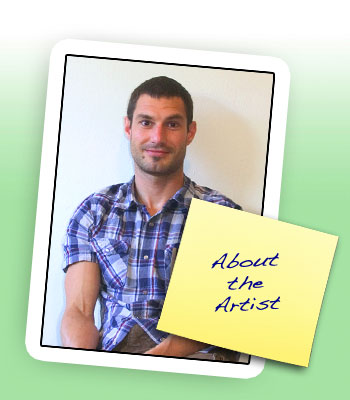 Pete Rush serves as a scenic and costume designer, an educator for theatre, as well as a freelance visual artist based in Seattle, WA.

Prior to Seattle, Pete worked extensively in the northeast, where his theatrical designs were seen at the Hangar Theatre and Kitchen Theatre in Ithaca, NY, at The George Street Playhouse, Berkshire Theatre Festival, Bloomsburg Theatre Ensemble, The Northeast Theatre Company, and People's Light and Theatre Company. Seattle designs include Electra, Henry 4, Henry 5, Hamlet, Merchant of Venice, and Cymbeline for Seattle Shakespeare Company. The Cider House Rules and Night Flight for Book-It Rep, The Adding Machine with New Century Theatre Company, Neighborhood Three and Sextet with Washington Ensemble Theatre, and several productions with Seattle Public Theatre, ArtsWest, Bellevue College, and Second Story Rep.

Mr. Rush also serves as an Arts Program Manager for the producing arm of Seattle Center, overseeing an arts access program for youth called Teen Tix, as well as coordinating entertainment for Concerts at the Mural, Winterfest, and arts exhibits on campus. For 5 years he worked with the Hangar Theatre as an Associate Artist and Education Coordinator, overseeing several artist in residency programs and a summer training school for youth. He is a founding member of the Icarus Theatre Ensemble and additionally works as a teaching artist specializing in playwriting, acting, and design. He holds a BFA in Acting from Boston University.

Occasionally, he will still grace the stage, including noteworthy performances as the Shark in Swimming in The Shallows at the Kitchen Theatre, Oberon in A Midsummer Night's Dream, his original solo performance piece The Artist's Model, and a collaboration with theatre artist Holly Adams entitled Voices/Lives. Rush also starred in the independent film, Invisible Ink.

As a visual artist, Rush's work centers on the manipulation of materials, often those not traditionally associated with fine art. He often fabricates large-scale constructions using found objects and household materials, exploiting their physical properties in unexpected ways. His series of Cardboard Quilts explores the traditions of quilt making within a contemporary sensibility of color harmony, composition, and abstraction. Substituting paper, cardboard squares, and found materials for fabric, the artist weaves his tapestry-like works on hand built frames. Pete's recent work utilizes everyday, mundane materials such as matchbooks, printed advertisements, and book covers.

He has also completed two large-scale installation at the Clinton House Artspace in Ithaca, NY entitled (My) Refug(s)e – a house-like structure woven with his artwork, strings, and the raw materials of his craft, and (My) Refug(s)e II, a follow up piece. For the DeWitt Historical Society, he executed DayDream – an installation in the Eight Square Schoolhouse in Dryden, NY.

The artist has several permanent installations in the New York and New Jersey area, and also works on commission. Permanent exhibitions include The George Street Playhouse, Clinton House Artspace, and the Tompkins County Public Library in Ithaca New York, where he also curated an exhibit of Interactive Art in Spring of 2006.

Rush has served two semesters as artist-in-residence at Cornell University, and as a guest studio artist at the Saltonstall Foundation for Art.